Essential Oils for Yoga
If you've been wanting to incorporate doTERRA essential oils into your yoga practice or yoga teaching this online workshop is prefect for you! We'll explore:
Why essential oils are a perfect companion to yoga, meditation and pranayama

How to incorporate a variety of oils to enhance your practice for yourself or your students

7-10 oils I love to use in my classes, their energetic, emotional, and physical benefits

​
At the end of the workshop you'll have the opportunity to ask specific questions, as well as to get started with your own doTERRA essential oils. Request more information below.
Yoga for the Office
This workshop is designed to teach you how to integrate simple and effective yoga poses, meditation techniques, and breathing practices into your busy workday. The cumulative effects of yoga help you to be the best version of yourself, both at the office and in your daily life. We'll cover:
Yoga asana (poses) for common workplace ailments such as low back/hip pain, wrist issues, headaches, and neck/shoulder tension;
Yoga asana for better posture;
Desk + chair yoga you can do at work in your business clothes;
Meditation techniques that help increase focus and productivity;
Practical breathing techniques that help reduce stress and anxiety.
Essential oils you can use at work to promote focus, increase energy, relieve stress and more.
This workshop is available online or as a three 30 minute sessions in your office or workplace. For either option, request more details below.
Powered by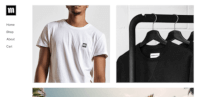 Create your own unique website with customizable templates.